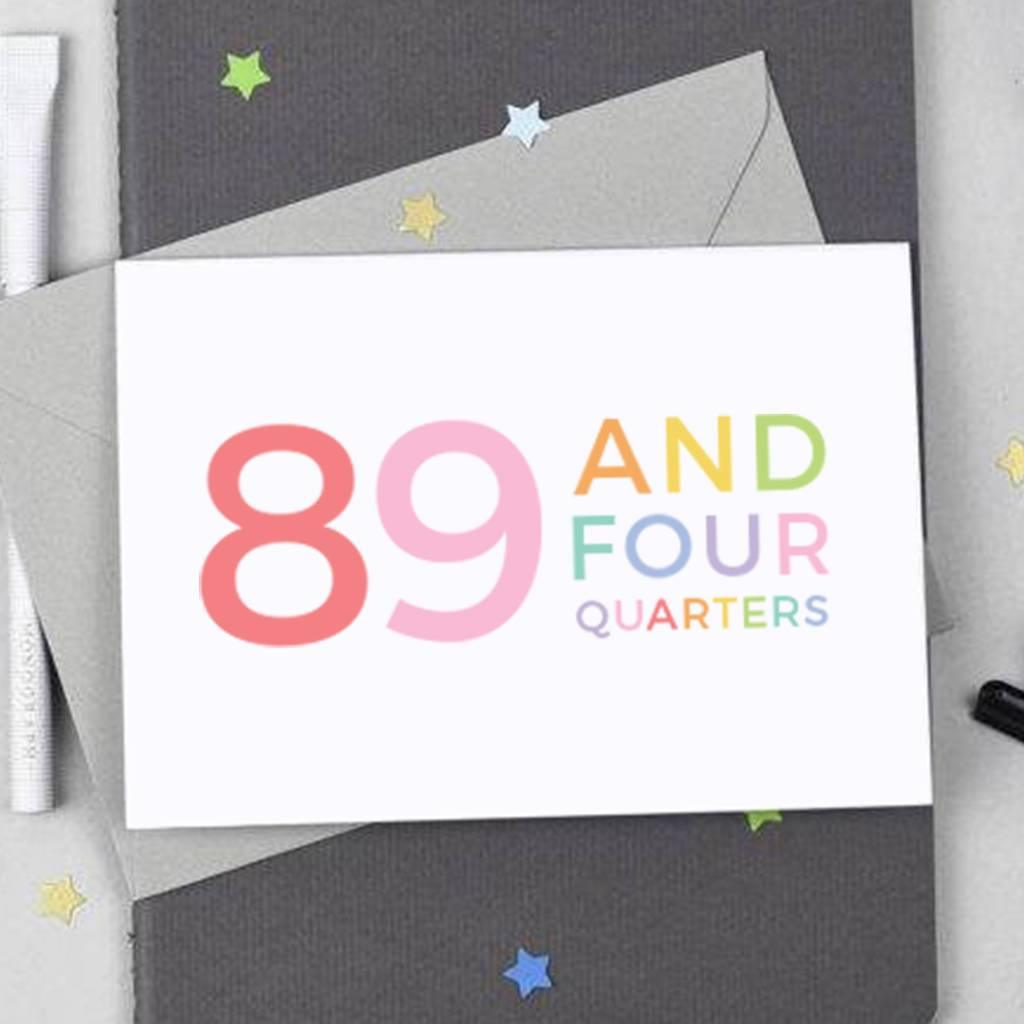 Know someone who is refusing to accept their BIG-0 birthday? Then why not let them hold on to their 80's for one more year with this 89 and four quarters card.
This humorous 90th birthday card would make a perfect gift and will be a great talking point for friends, family members, relatives or work colleagues.
Printed in a bold font in a bright colour palette this card is suitable for male or female recipients.
The inside of the card is left blank for you to add your own message.
Designed and printed at our studio in Cheshire, England.
*Also available in 39 and four quarters (40th), 49 and four quarters (50th), 59 and four quarters (60th), 69 and four quarters (70th) and 79 and four quarters (80th) designs.
Made From:
- Printed to order on 325gsm FSC certified card stock.
- Packaged with a recycled envelope in a cellophane bag.
Dimensions:
- Cards measure Standard - A6 (10.5cm x 15cm) or Large - A5(14.8cm x 21cm)
 AND FOUR QUARTERS® - The AND FOUR QUARTERS device is a registered trademark of Studio 9 Ltd.
© Copyright Studio 9 Ltd 2019. All rights reserved. This design is copyright protected and may not be reproduced in whole or in part or in any form or format without express permission.
Absolutely love this wrap!
Lovely quality and what a clever idea. Our friend who will be 90, is going to absolutely love it.