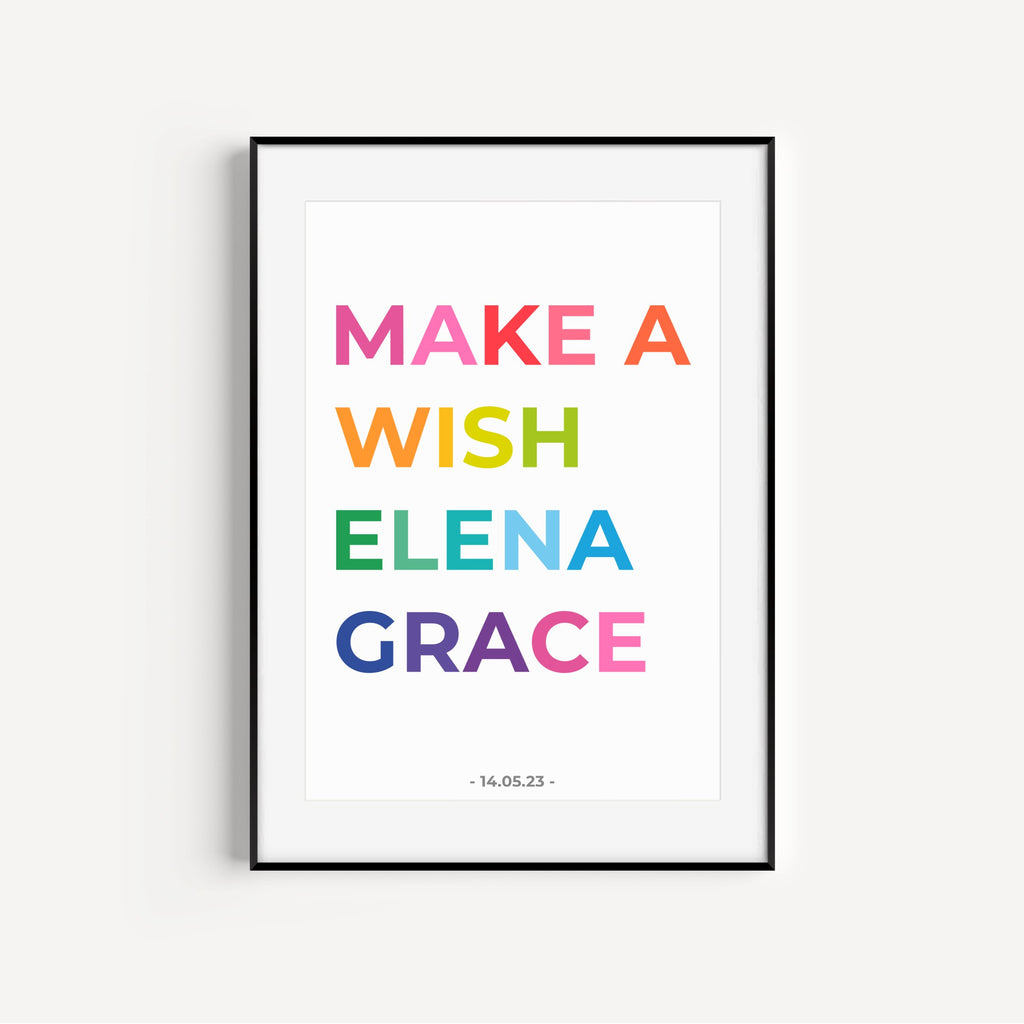 Make a wish - because it may come true! This brightly coloured typographic print makes a perfect gift for a new baby or child.
Each personalised print is made to order and has the words 'make a wish [insert name here]' printed on it in a contemporary colour palette which has been carefully selected to suit both boys and girls of all ages.
We can also add a date or short message at the bottom of the print to make it just that little bit more special.
The playful design and bright colours would suit any nursery or playroom making these prints an ideal gift for children of all ages.
made from:
Printed on a subtle, off-white, 190gsm watercolour textured paper.
dimensions:
Please note - this listing is for an UNFRAMED print.

A4 -  21 x 29.7cm / 11.7 x 8.3 Inches
A3 - 29.7 x 42cm / 16.5 x 11.7 inches
A2 - 42 x 59.4cm / 23.4 X 16.5 inches
© Copyright Studio 9 Ltd 2017. All rights reserved. This design is copyright protected and may not be reproduced in whole or in part or in any form or format without express permission.