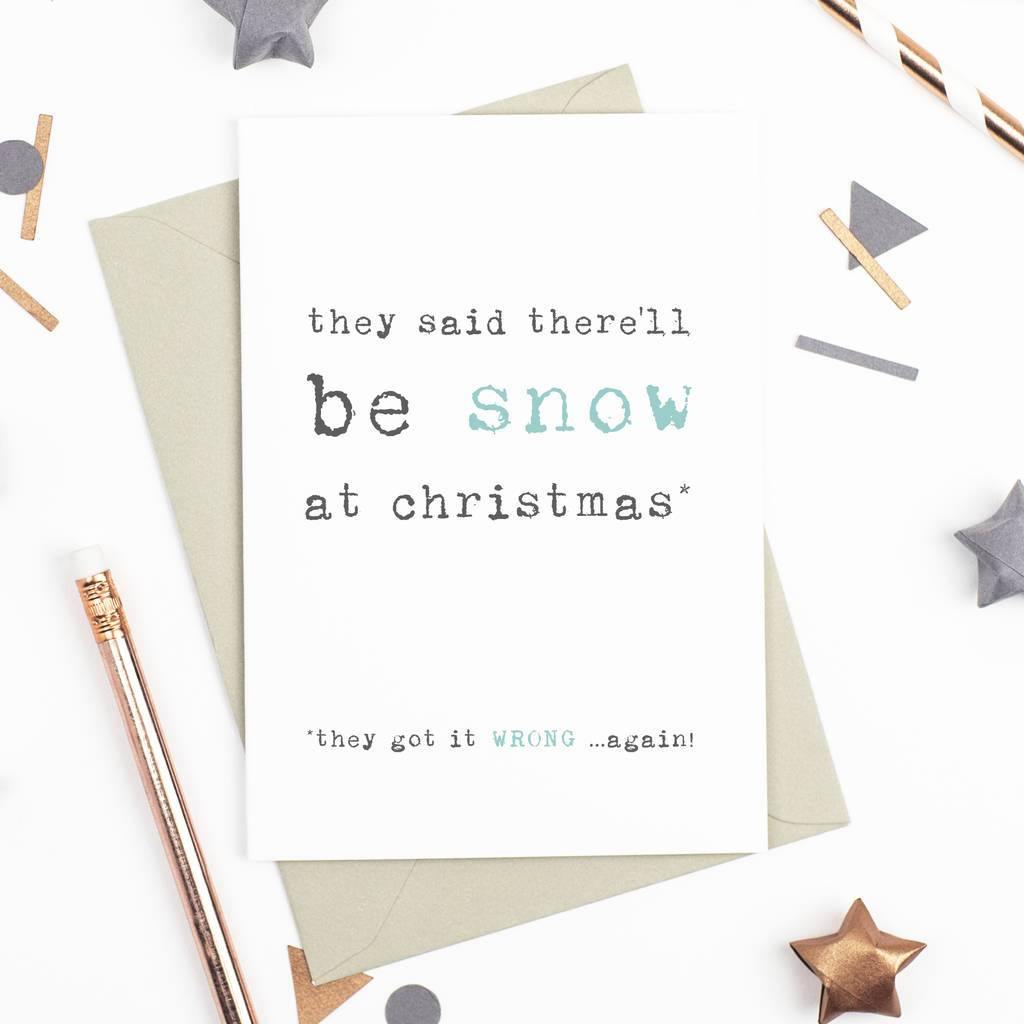 Send festive wishes with this quirky, typographic 'There'll be Snow' Christmas card.
This witty, typographic greetings card would make the perfect addition to your mantlepiece this Christmas. Each card contains the wording 'They said there'll be snow at christmas *they lied... again!' on the front which has been printed in a bold typewriter-style font in slate grey and ice blue colour scheme.
The inside of the card is left blank for you to add your own message.
Available as single cards, packs of 5 cards or packs of 10 cards.
Designed and printed at our studio in Cheshire, England.
Made From:
- Printed to order on 325gsm FSC certified card stock.
- Packaged with a recycled envelope in a cellophane bag.
Dimensions:
-Cards measure A6 size approx (10.5cm x 15cm).