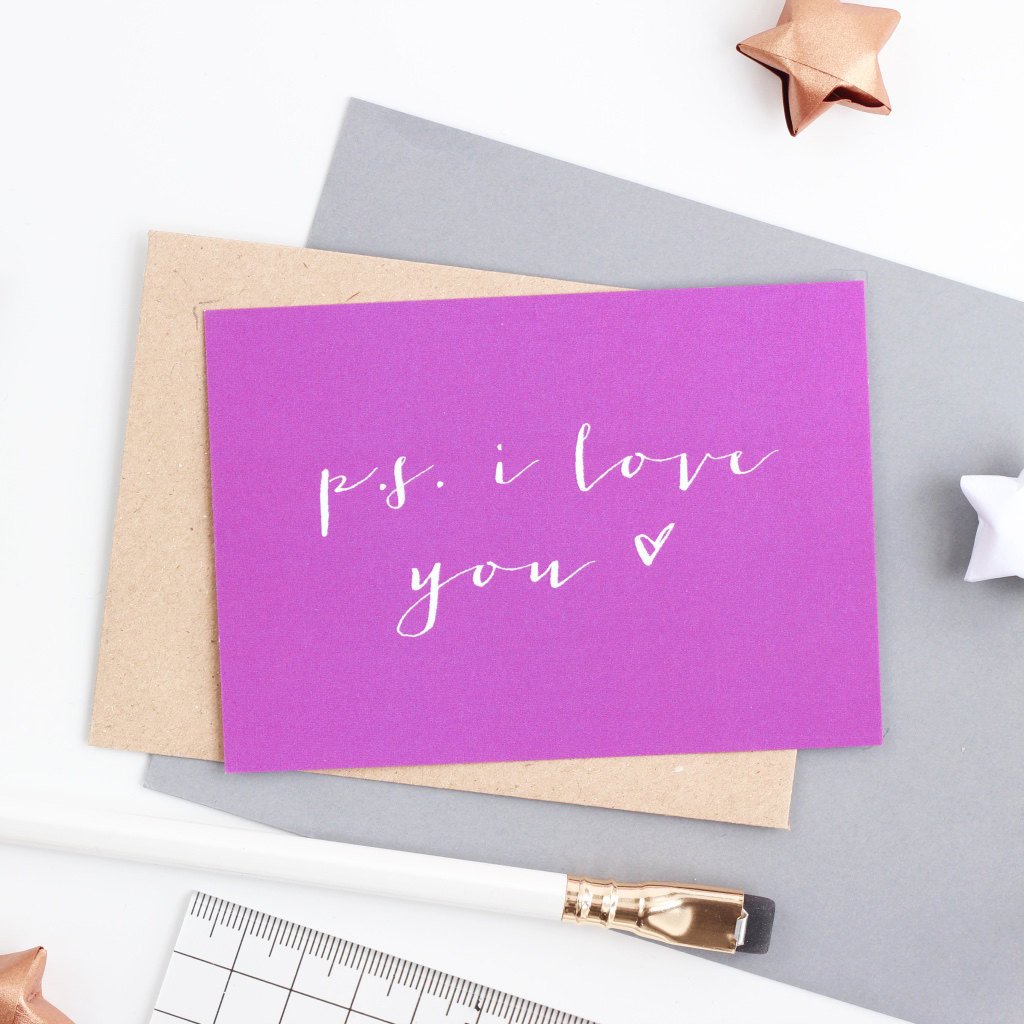 Love letters? ...Who doesn't?! Tired of trying to squeeze what you actually want to say into 140 characters?!
Then this mini love note may be just what you are looking for!
Each card is typeset with the wording 'PS I Love You'
A perfect gift for Valentine's Day, wedding anniversaries, or to simply show someone how much they mean to you.
All you have to do is write a short message on the reverse and put it in to the envelope provided. Why not surprise your loved one by hiding the note/s in his or her briefcase, top pocket or lunch box ...but be careful you don't get caught! You could even add a stamp to the envelope and send it to them in the post, if you would prefer.
Wherever possible, the materials used to create this product are recycled and/or environmentally friendly.
Made From:
Each notecard has been digitally printed on 325gsm 'FSC Certified' card stock and has a matt finish. The co-ordinating envelopes included in this range are made from good quality, brown, recycled kraft paper.
Packaged In
Mini notecards and envelopes are packaged in a biodegradable corn starch bag with a little sprinkle of recycled paper confetti.
Dimensions:
Each mini notecard is A7 size and measures approximately 10.5cm x 7.4cm.