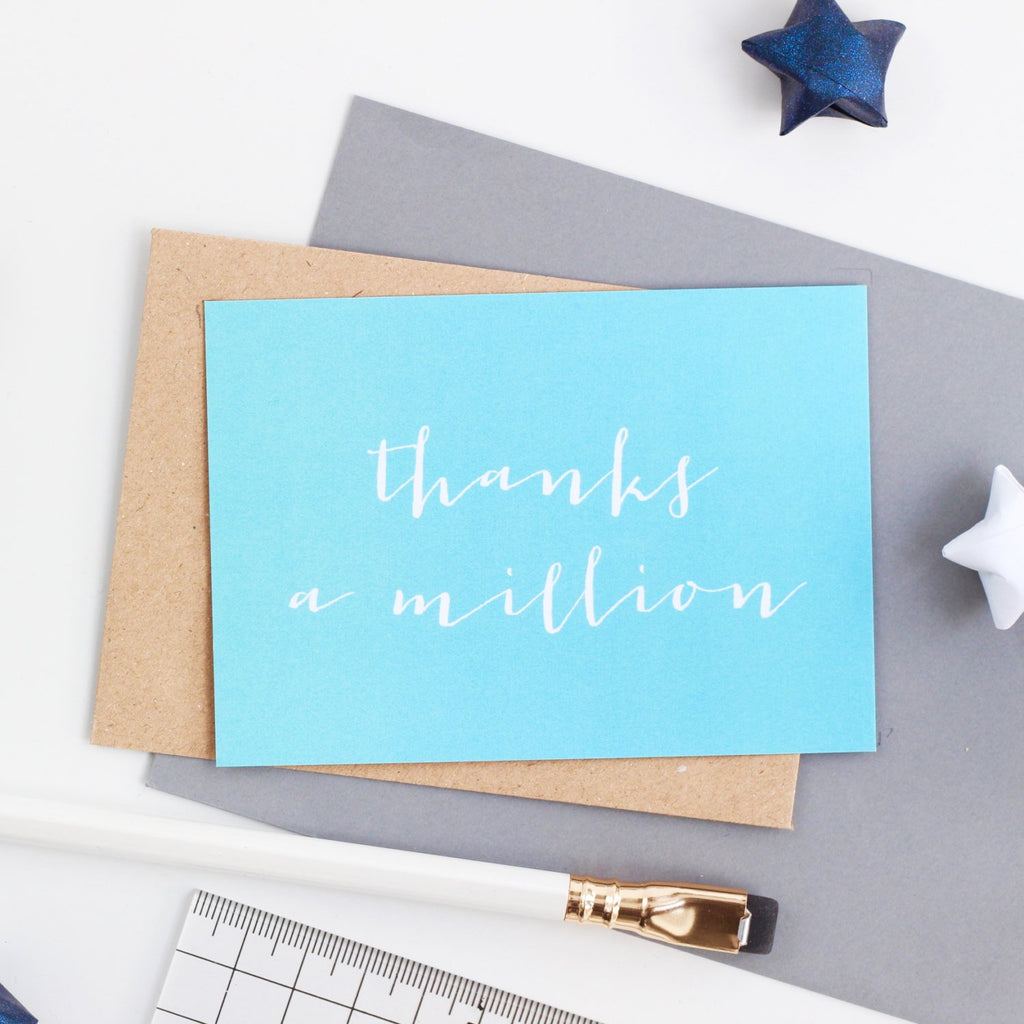 Looking for a contemporary twist on the traditional, then why not send one of these typographic notecards - because a little 'thank you' goes a long way...
Perfect for the adults and children alike - this 'Thanks a million' notecard has been typeset in a modern calligraphy font.
Why not surprise the recipient by leaving a note in his or her coat pocket, propped up on the mantle piece or on their desk... but be careful you don't get caught! You could even add a stamp to the envelope and send it to them in the post, if you would prefer.
There are eight A7 flat (postcard-style) notecards in this range and each card has been professionally printed with one of the following quirky sentiments:-
- Thanks a million
- It's perfect, thank you
- Thank you kindly
- Thanks a bunch
- Thanks - I love it!
- Thank you ...yes you!
- Just what I always wanted
- Thank you very much
Wherever possible, the materials used to create this product are recycled and/or environmentally friendly.
Notecard sets are ideal those looking for suitable gifts to send in the post, and we can also send them direct to the recipient with a gift note to make things easier for you!
Made From:
Each notecard has been digitally printed on 325gsm 'FSC Certified' card stock and has a matt finish. The co-ordinating envelopes are made from good quality, brown, recycled kraft paper.
Packaged in:
Mini notecards and envelopes are packaged in biodegradable corn starch bags.
Dimensions:
Each mini notecard is A7 size and measures approximately 10.5cm x 7.4cm. Envelopes are slightly larger.