Personalised Love Heart Initials Valentines Card
Studio 9 Ltd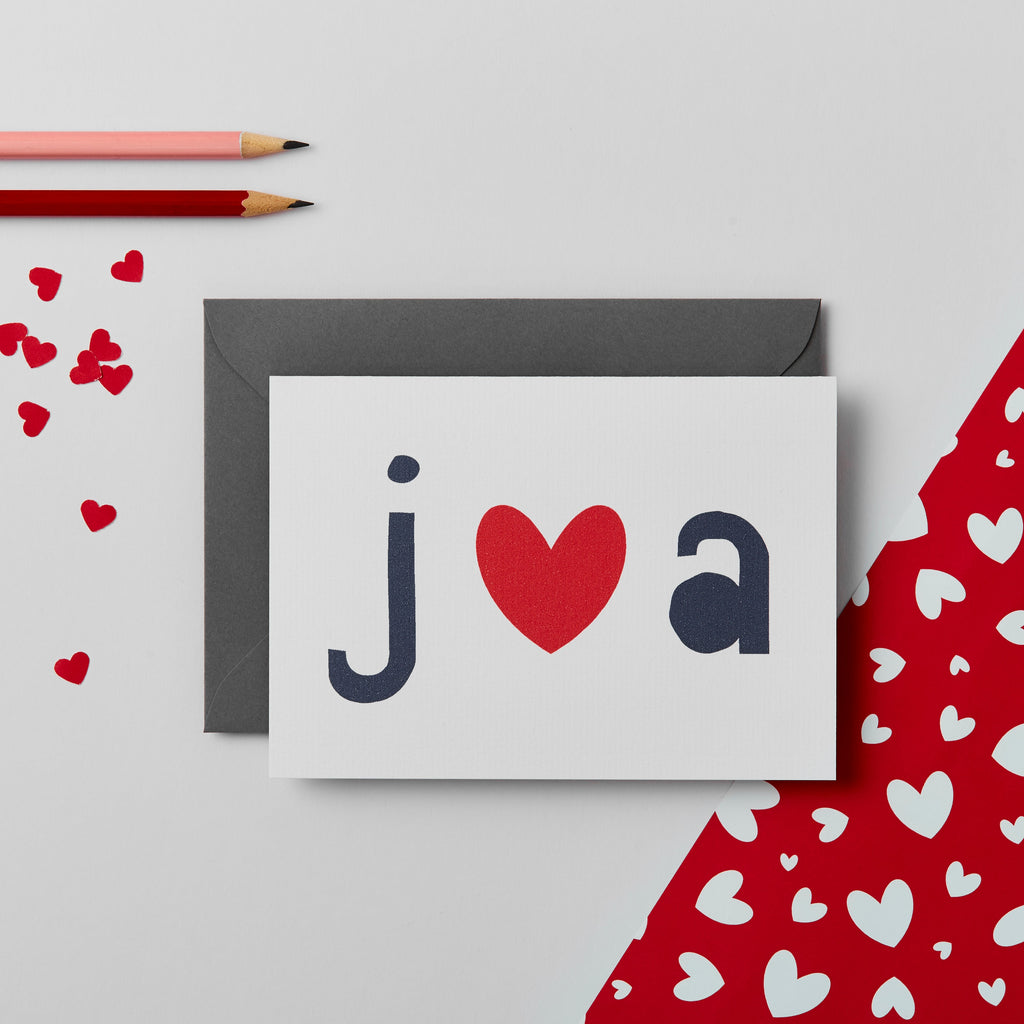 This love heart initials valentines card is an ideal choice for boyfriends, girlfriends, husbands, wives or just someone you really care about!
Each card is printed to order and features a large heart on the front with the two initials of your choice separated by a love heart.
It is available in either rose pink or a lovely slate grey so is suitable for both male and female recipients and would also make a lovely wedding or anniversary card!
The inside of this card has been left blank for your own message.
Wherever possible, the materials used to create this product are recycled and/or environmentally friendly.
Designed and printed at our studio in Cheshire, England.
made from:
Printed to order on 325gsm FSC certified card stock.
Packaged with a recycled envelope.
dimensions:
Cards measure A6 size approx (10.5cm x 15cm).
Wrapping paper measures 50cm x70cm - supplied folded.
© Copyright Studio 9 Ltd 2017. All rights reserved. This design is copyright protected and may not be reproduced in whole or in part or in any form or format without express permission.