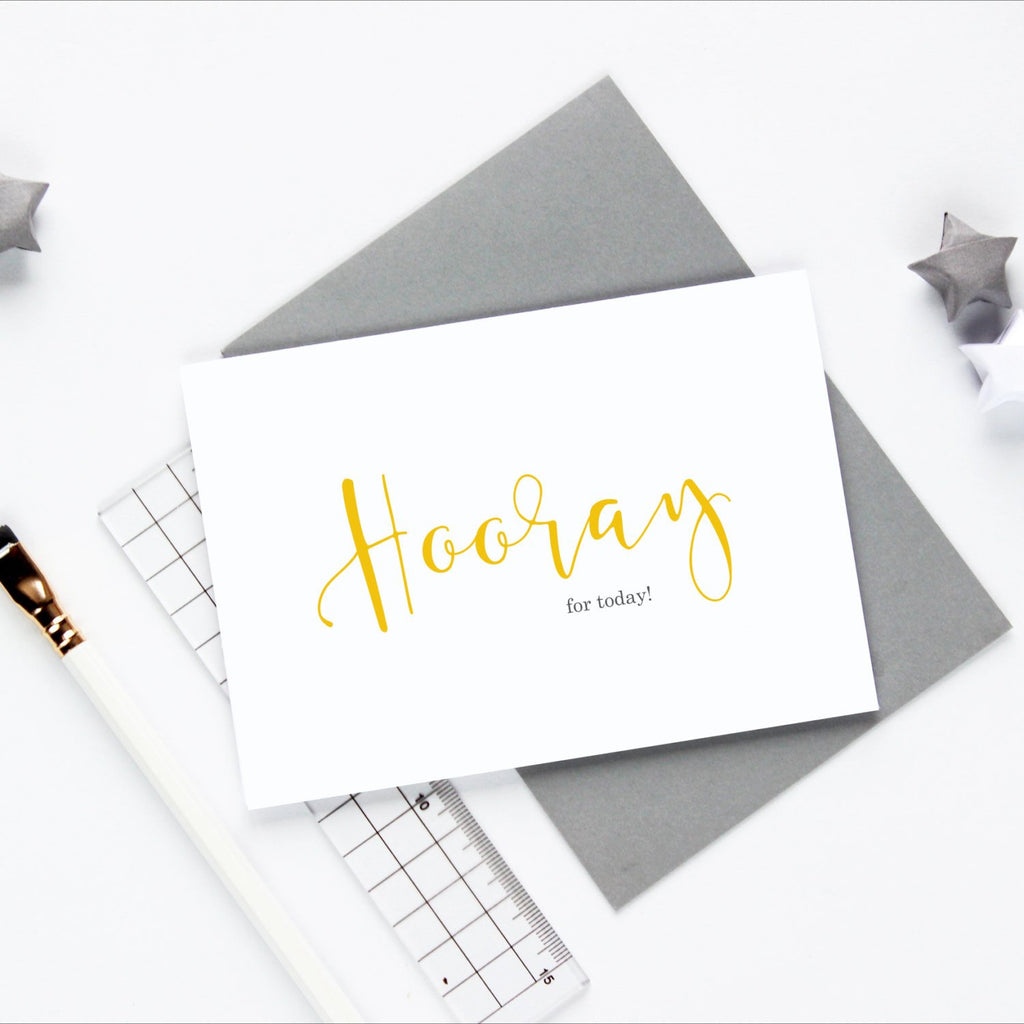 Has someone you know done something amazing?! Let know them know you are thinking about them why not send them this typographic 'hooray for today' greetings card.
This humorous hooray for today card would be ideal for any celebration - an engagement, passing an exam, getting in to college or university, a new job, a new home or just for sending encouragement and putting a smile on the recipients face.
Each card contains the wording 'hooray for today' which has been typeset in a contemporary calligraphic font .
The carefully selected yellow and grey colour palette make this card suitable for male or female recipients.
The inside of the card is left blank for you to add your own message.
Designed and printed at our studio in Cheshire, England.
Made From:
- Printed to order on 325gsm FSC certified card stock.
- Packaged with a recycled envelope in a cellophane bag.
Dimensions:
- Cards measure A6 size approx (10.5cm x 15cm).